Iyashi Dôme
Purify, regenerate and slim in the japanese sauna.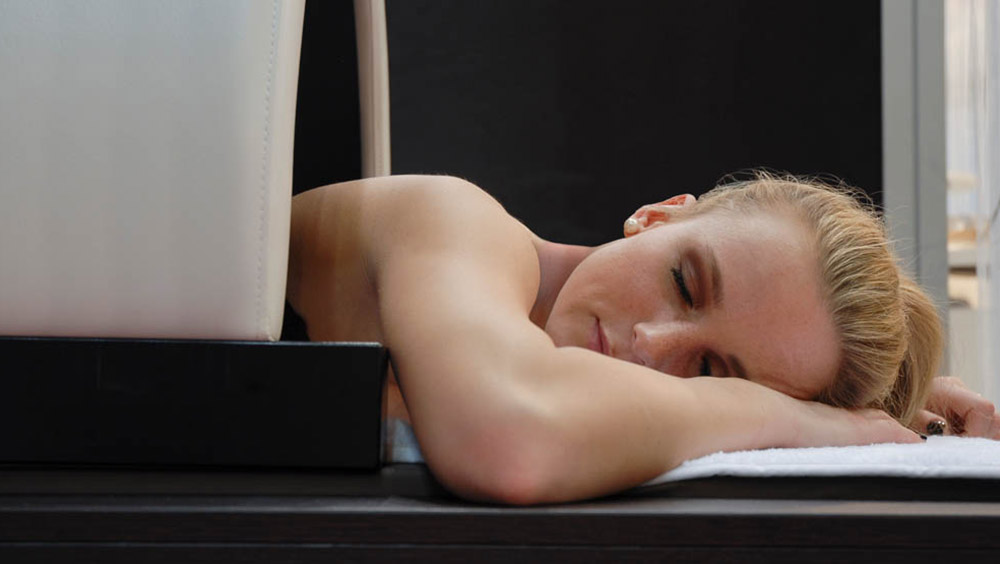 IYASHI DÔME WELLNESS CONCEPT
Infrared rays for accelerated detox.
We are particularly proud of our cooperation with the French manufacturer Iyashi Dôme (Paris), which is known from numerous media.
The patented Black Carbon technology stimulates the body with long-wave infrared rays. In this way, the rays can act specifically on the body within the dome and stimulate the metabolism. They produce a pleasant warmth and increase the well-being. Worldwide references and scientific studies confirm the effect of losing weight and detox.
Gharieni bed construction with special Japanese technology. Global references and scientific studies prove the effectiveness of weight loss and detox.
height of the bed surface: 49 cm (19.3 in)
length: 225 cm (88.6 in)
total width: 90 cm (35.4 in)
width of bed surface: 70 cm (27.6 in)
load capacity of the bed surface: 200 kg (440 lbs)
MLX spa table construction with retractable dome
Universal spa table:
facial possible during the heat treatment, resulting in better utilization of space
height of the bed surface: 57 cm – 97 cm (22.4 in – 38.2 in)
length: 225 cm (88.6 in)
total width: 90 cm (35.4 in)
width bed surface: 70 cm (27.6 in)
lifting capacity: 300 kg (660 lbs)
load capacity of the bed surface: 350 kg (770 lbs)