In researching the Evolution of Spa for this month's issue, it became evident that was true in Roman times remains relevant today – the Latin balneum (bath) is defined as "the presumed benefit from disease by bathing". Evidently, SPA has progressed significantly since then but the current focus on WELLness & WELLhealth within the industry clearly replicates the preventative focus used so many centuries ago. The increasing abundance of choices in wellness tourism will continue to grow as guests seek and demand sustainable and environmental approaches to their WELLbeing travel.
This year's ISPA will be held in Las Vegas at the Venetian from September 11-13th so please make sure to stop by the GHARIENI booth #660 where you can experience the updated MLX Quartz treatment with its newest feature – the HAPPINESS factor. Embedded Salt bricks heat up and negative ions are released into the air which have been shown to increases levels of serotonin (the happiness factor!).
Lynne McNees, President. International Spa Association
Lynne McNees serves as the President of the International SPA Association (ISPA) which is managed by Associations International headquartered in Lexington, Kentucky. For nearly 25 years, McNees has led the global operations representing spas and resource partners.
Prior to her role with ISPA, McNees worked for several years in Washington, D.C. holding positions with WorldCupUSA, the National Association of Chain Drug Stores, The President's Commission on The White House Fellowships and the Office Presidential Personnel in The White House.
A native of Dallas, Texas, McNees currently serves on the Clemson University Institute for Parks Board and the Bank of the Bluegrass Advisory Board. She is a graduate of the University of Maryland with a bachelor's degree in kinesiological science. McNees and her husband reside in Georgetown, Ky with their two long-haired miniature dachshunds.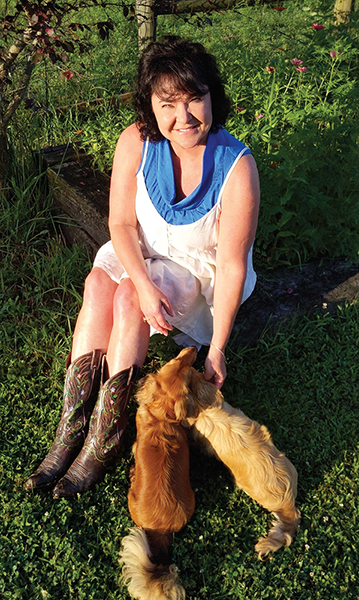 Can you share with us the top big trends for the future?
Authenticity is the most important one. Don't chase the next big trend unless it's authentic to your brand. Also, be wary of hopping on too quickly, because it may just be a fad.
The other is technology and AI in spa, on all levels. Consumers are using spa as an escape from technology, while spas themselves are relying more than ever on new software and equipment to provide the ultimate guest experience.
Since you have been with ISPA for nearly 25 years, what have been the most significant impacts the Association has made to the industry?
First, ISPA helped educate a global audience on spa and its benefits. It wasn't too long ago that everyone thought "spa" just referred to a hot tub!
Second, we really followed Jim Collins' trend to be data driven. The ISPA U.S. Spa Industry Study celebrates its twentieth anniversary this year, and those twenty years of research have helped present the spa industry as a legitimate economic powerhouse on the global stage. When the Great Recession hit, we created ISPA's Snapshot Surveys to keep relevant timely data in the hands of industry professionals. Many of our members have told us directly that those monthly reports were critical to staying afloat during such a difficult time. We love that!
Attending ISPA can be overwhelming and exhausting so can you tell us your tips for "survival"?
It may seem odd at first, but turn off your phone and disconnect from how you typically use technology. While using the ISPA app is a great way to plan out your three days, try to use mobile devices as little as possible. Be fully present, explore new products and make new friends the old-fashioned way.
Favorite Spa treatment?
A 90-minute deep tissue massage. 60 minutes is never enough!
Fun Fact about you:
I was born in Okinawa, Japan—I'm an army brat! My parents moved us across the country when I was a senior in high school which I resented at the time, but it turned out to be a wonderful adventure.
As for things I love – working puzzles, collecting sea glass and gardening are at the top of the list.