Gharieni customer service
Your customer satisfaction is important to us. That's why we continuously improve our customer service.
Fast customer service
If, despite our high quality standards, an issue should ever occur, our service department is there for you fast and uncomplicated. Our service team will look after you competently and friendly either on site or in our service department.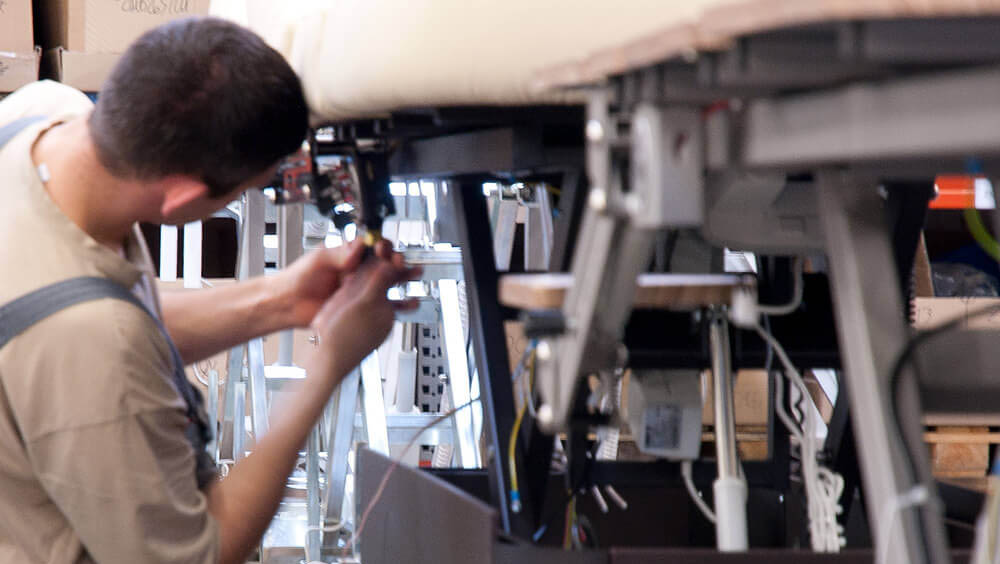 Experience matters
Being in the industry for almost 30 years, our consultants are well trained spa specialists that know our product range and the needs of our customers. Whether by phone or by our sales representatives – you can count on us and our experience.
QR Code
All Gharieni spa tables and treatment beds provide a QR Code sticker incl. the serial number. If you have an issue with one of our products, just scan the QR Code with your smartphone and send your information directly to our service department.
Remote service
It doesn't matter where in the world you are located. Our service team is there for you and tries to help with the fastest and easiest solution. As a first step, we try to help and find the problem via remote service, e.g. via Skype call. Most issues can be sorted out in this first step.