Gharieni wellness concepts
Gharieni is more than a manufacturer of wellness and beauty equipment. Our aim is to offer a unique wellness experience for client and therapist. That`s why we develop whole wellness concepts that offer a strong USP for any Spa.
Our concepts are combinations of high-end spa equipment, treatment and specially adapted accessories, for example our Psammo concept. Or innovative signature treatments, such as the Wellmassage4D, developed in collaboration with other experts specifically for the Gharieni treatment table MLX.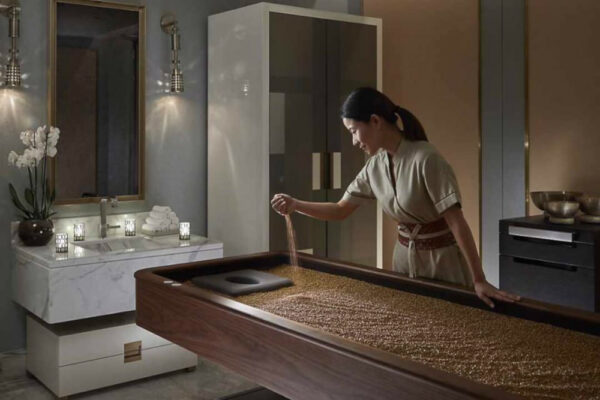 Psammo Concept
The unique treatment experience in warm quartz sand
The bath in the sun-drenched sand has a millennial tradition. Already the ancient Egyptians took "baths" in the hot desert sand to relax and for their well-being. Under the name "Psammo" (Greek "psammo" = sand), we bring the concept into your spa and enable a special experience of a hot sand bath far from the coast.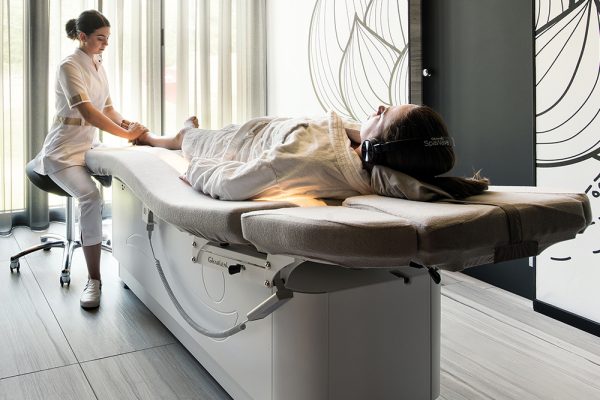 Spa.Wave System
Powernapping extreme through Quantum-Harmonic-Sound therapy
The Gharieni Spa.Wave System offers an extraordinary, effective anti-stress experience. The basic technique is Quantum Harmonic Audiotherapy, a unique combination of multi-layered sound frequencies. They produce gentle sound waves that are tuned to the brain, organs and energy centers of the body – powernapping extreme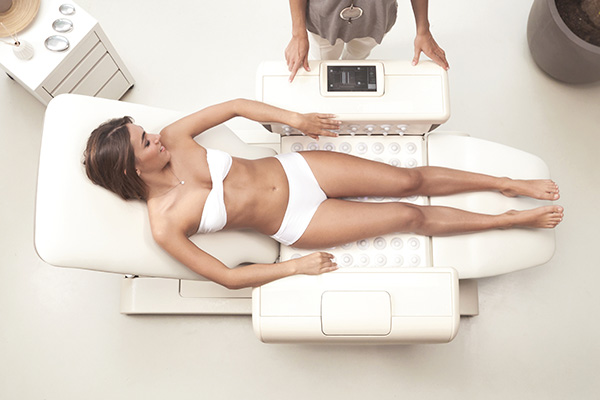 Gharieni Celliss
The slimming revolution
Gharieni CELLISS brings a "whole" new approach to slimming treatments. The "Total Slimming System" (T.S.S.) technology allows CELLISS to treat "whole" zones at the same time. Celliss is an innovative body contouring device that doesn't even need a therapist to fight Cellulite and help to reduce weight.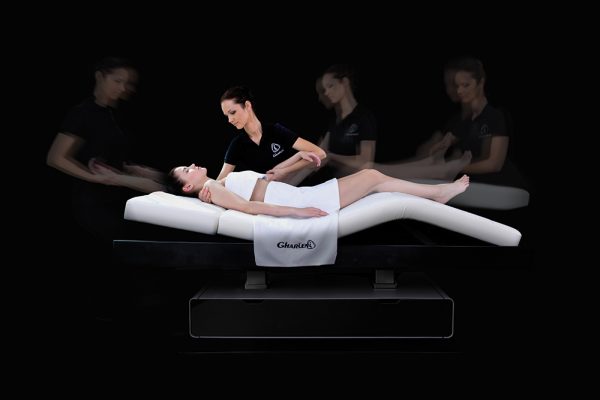 Wellmassage4D
The award-winning wellness massage of a new dimension
The new signature treatment with eight positions has been specially designed for the MLX treatment table. This specially developed massage technique is a combination of strokes, pressure massages and sliding massage movements, mobilization and meridian stimulation – a unique whole body treatment that appeals to the body and the senses.