Gharieni's Welnamis translates the science of Sound and Vibration therapies to next-generation touchless treatments.
The Gharieni Group announces the launch of its next-generation concept bed, the Welnamis – a next level Wellness touchless treatment experience – developed from the findings of the third-party research into the proven benefits of its first-generation concept bed, the now-retired SpaWave.
The study results have led to innovations in the treatment programs and protocols for targeted outcomes. The new and additional programmes combine the positive health benefits of vibration and sound therapies designed for delivery of specific brainwave frequencies. The benefits include anti-inflammatory and brain entrainment – all part of the evidence-base findings.
The four new advanced programs are aptly named, and intended for:
Stress Relief is recommended for first-time users and fosters a deeply relaxed yet present state of mind.
Mindfulness activates creativity, insight, dreams, and light sleep, often associated with REM sleep.
PowerNap fosters a deep regenerative state associated with deep sleep which is the most restorative part of a person's sleep cycle.
Awareness is the most innovative of the group and provides conditions for increased perception, learning, and problem solving – as well fast and efficient thinking.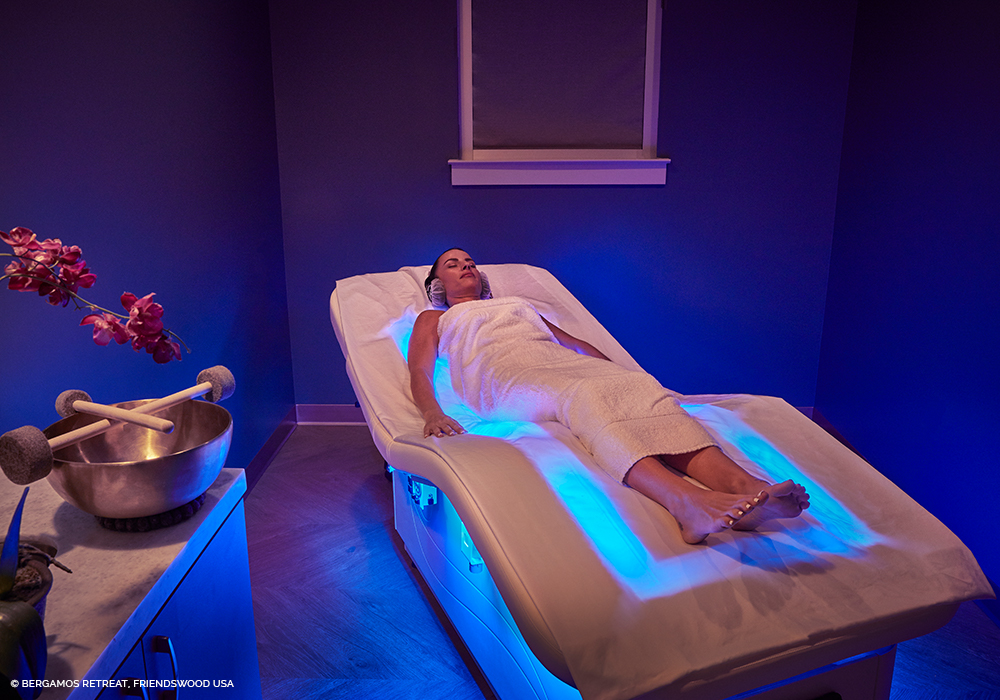 Gharieni's CEO, Sammy Gharieni commented:
For us, we have come to a point in our 30 years-history, where we know, we must continue to grow with the needs of the industry and our clients. We see that we are in the middle of a convergence from traditional Spa and Wellness practices with the integration of medical – what we are hearing as Integrative Wellness. This means working with the latest science to deliver targeted and more bespoke experiences to the wellness seeker.When we initiated our third-party research on the previous SpaWave, we found out exactly what seems to work best in terms of programming and targeted treatment outcomes for the individual.The result is the Welnamis – which is inspired by 'well wave' in Japanese. We decided to retire the SpaWave and welcome the Welnamis with its specific programming to deliver the verified wellness we now know it is very capable of doing. We believe this is a game-changer and we are excited to work with our clients and continue to elevate the quality and offering to the end-consumer."