"MLW NEO" is the name of the new spa table from Gharieni and as the name suggests, there are a lot of new things here. The MLW NEO is the further development of the MLW Classic and replaces the topseller in the company's portfolio.
Especially the handling of the new spa table is another milestone in Gharieni's product development. The hand switch, which features the latest Gharieni double-click technology, can be controlled intuitively and, just like the foot control, can be plugged in on both sides of the treatment bed.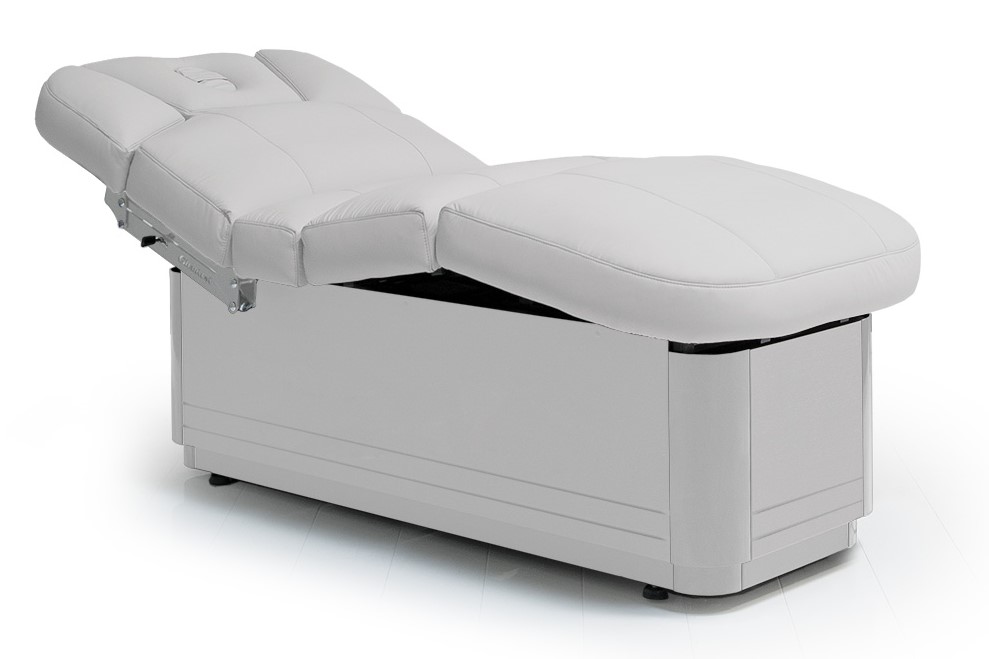 This ensures much more flexibility in operation and can be set up individually according to the therapists' needs. Thanks to the easily accessible connections, the hand and foot switch can be retrofitted at any time if required.
The integrated heating system of the upholstery is also controlled via the easy-to-use hand or foot switch unit.
To ensure optimum safety, the spa table has an automatic locking function which is activated after 30 minutes.
The new MLW NEO can be recognised by the horizontal stripes on the base, in contrast to the waves of the MLW Classic.
Like the MLW Classic, the MLW NEO is available with standard upholstery and as NEO SOFT also with extra soft upholstery.