Gharieni's Scientific Advisory Board welcomes new member to guide its evidence-based approach to wellness technologies
Gharieni's Scientific Advisory Board has welcomed new member Codrin Blosieu, Ph.D, to contribute in providing an objective, external perspective on the translation of science, research and development strategy for its wellness technologies.
Dr. Blosieu is an expert in the field of Chiropractic and Physiotherapy working with US Navy SEALs, US Olympic athletes and NASA. He is an active lobbyist in the US Congress and is serving on several scientific advisory boards for some of the most prestigious names in healthcare. His contributions add a clinical dimension that is so important in solidifying Gharieni's commitment to provide "verified wellness" and a rigor to ensure delivering elevated value to clients and their customers.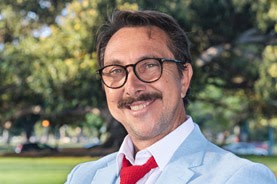 Founding members of the Scientific Advisory Board include:
Sergio Pecorelli, M.D., Ph.D, a renowned European Public Health figure who specializes in a life-span approach to prevention. Member of the Board of Trustees of the Italian National Institutes of Health, President of the International Gynecologic Cancer Society.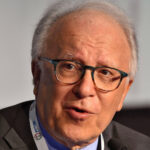 Christophe Hausswirth, Ph.D., a respected expert in physiology and performance. Senior physiologist National Institute of Sport, Expertise and Performance (INSEP) France, associate professor & leader in recovery and nutrition guidelines in the research department. Scientific board member of the International Journal of Sports Physiology and Performance.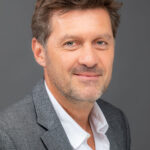 Alina M. Hernandez, award-winning wellness concept designer and content creator, also serves as Secretary of the Board as well as on Gharieni's Strategic Advisory Board. She provides coordination between the Board and Gharieni, bringing the Board's findings into protocols and programming for Gharieni Wellness Technologies.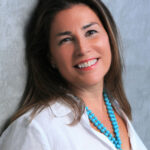 "The SAB brings additional insight from the leading edge of science that can help us identify future opportunities and open the next chapters of innovation in wellness technologies for the benefit of our clients." Says Sammy Gharieni, CEO and Founder of the Gharieni Group. "We're very happy to welcome Codrin Blosieu on board. Now we have a well-rounded SAB which includes a mix of forefront academics and clinical science, to provide us with the best advice for our continued commitment to innovation and excellence. Gharieni is always looking to improve the quality of the guest experience and journey in everything we do, and this represents an assurance that the claims we make are backed by evidence and stand the test of scientific rigor and facts."